When you think about Dublin, you probably think about pubs, Guinness beer and a whoooole lot of rain. But this beautiful, historic city is so much more than that. I didn't really know what to expect, but I soaked in the sun all weekend, walked around with my camera like an ecstatic Giselle (Enchanted) and discovered the most amazing shops, delis, coffee & cocktail bars. The friendly Irish and the warm pubs made me never want to leave.. This is my Dublin City Guide!
This blogpost contains affiliate links, so I earn a small commission when you book through my website, at no extra cost to you. So thank you if you book your accommodation through my website!
Facebook Headquarters Dublin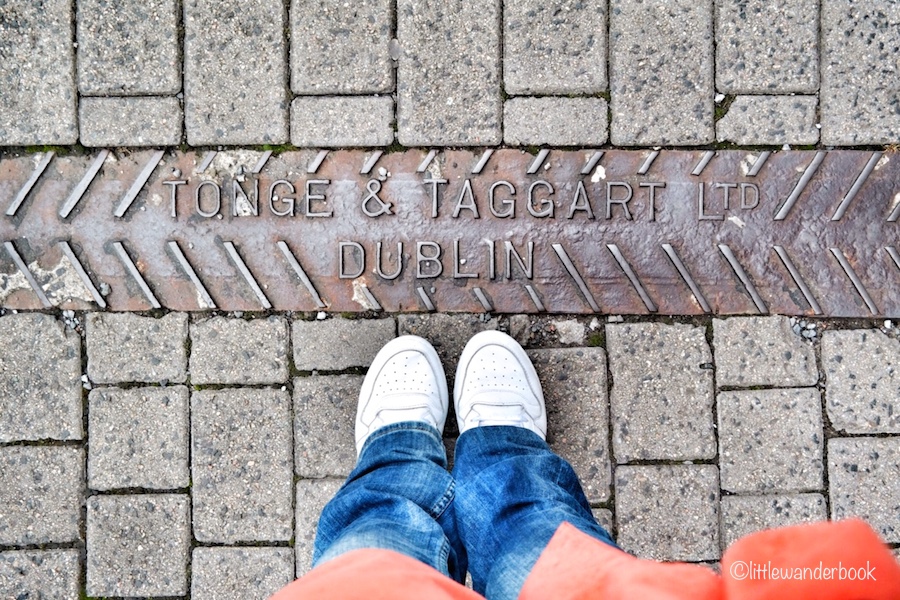 A good friend of mine works at Facebook Headquarters in Dublin and showed me around this amazing office aka amusement park for adults. I need a job like this… To boost creativity, there is an area where you can create things with a 3D-printer. Why not right? You can get yourself some Italian ice cream, before lounging on the huge rooftop terrace. There is a disco Instagram photo booth, a buffet like one at a 5* hotel and a bar on every floor. The conference rooms have funny 'James Bond' names like 'Golden Fry' & 'Diet Another Day' (my favorite). Oh, and there is a 'Friends' floor with rooms like 'The Ugly Naked Guy' and 'Dr. Drake Ramoray'. But I have to say: this boosts the work ethic immensely and people work hard to stay here!
St. Patrick's Cathedral / Dublin City Guide
The Irish have a good sense of humor. On chalkboards outside of pubs you read things like: 'Hungry? We'll feed you. Lonely? We'll get you drunk.". I was in Dublin the day of the UEFA EURO 2016 match against France. Ireland lost, but I have never seen happier, friendlier and better losers. After 5 days of wandering around town, I found some amazing spots! This is my Dublin City Guide!
CLICK HERE FOR THE BEST HOTELS IN DUBLIN
Trinity College, lucky shot / Dublin City Guide
Brunch
Dublin has a real brunch culture. Friends meet up on the weekend to enjoy coffee, sandwiches, pancakes & eggs. These are my discoveries:
1. The Fumbally: home-made goods.
2. Farmer Browns: try the Irish black pudding!
3. The Bath Pub: taste the pancakes!
4. San Lorenzo's: hipster brunch spot.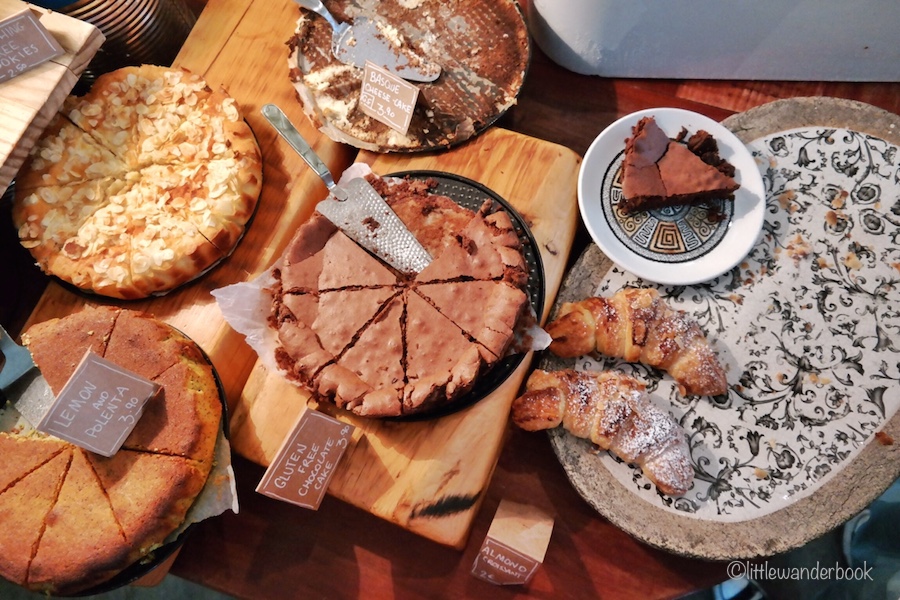 2 photos above are made at The Fumbally | Dublin Highlights
2 photos above are made at Farmer Browns / Dublin Brunch
Dublin has a lot of healthy, vegan spots. Umi Falafel serves tasty, fresh dishes and some of the best falafel I ever tried. There is a nice seating area in the back. No WIFI though.
Sprout & Co is the perfect spot for salads & juices. At the George St. Arcade you find Yogism & The Juicery, for a nutritious breakfast bowl and all the vitamins you need!
CLICK HERE FOR MY WILD ATLANTIC WAY ROAD TRIP
Sweets…:
1. Ladurée: macaron heaven.
2. Hänsel & Gretel Patisserie: cute spot for a high tea!
3. KC Peaches
4. Butler's Chocolate
5. The Cupcake Bloke: delicious cupcakes at Coppinger Row.
6. The Man of Aran Fudge in the George St. Arcade.
Pancakes at The Bath Pub / Dublin City Guide
Restaurants:
1. The Meeting House is a funky restaurant, where the music is a bit louder than elsewhere and the tables are true works of art. The food was absolutely delicious and the cocktails where dangerously good…
2. Citron. This restaurant is one of the restaurants at the beautiful Fitzwilliam Hotel and serves high quality dishes. They have my favorite Sauvignon Blanc from New Zealand. Hallelujah! Because this is a hotel restaurant it can be a little quiet though… The guys from One Direction stayed here a couple of months ago and I can understand why. What a beautiful place!
CLICK HERE FOR THE BEST HOTELS IN DUBLIN
3. If you crave junk food, don't run to the nearest McDonald's but try Bunsen! This place serves tasty burgers, made with quality meat. Their motto is: 'less is more.' Try the sweet potato fries!
There were some other good looking spots I would have loved to check out: The Little Ass Burrito Bar, Sophie's, House, Sixty6, The Vintage Kitchen & Basil…
The Meeting House / Dublin City Guide
Restaurant Citron / Dublin Tips
Little Ass Burrito Bar / Dublin Restaurants
Secret Hidden Gems:
1. Fallon & Byrne is a food deli with a huge wine cellar. By the end of the day people gather here to enjoy tapas and, of course, a good glass of wine. If you like your wine, you can buy a bottle to enjoy it at home!
2. The Vintage Cocktail Club. Book a table, find the hidden door and step back into the 1920's! There is a rooftop terrace where you can see the stars. This is the PERFECT place for a date: candlelight, soft jazz music playing in the background and divine cocktails!
3. The Bernard Shaw. When you walk into The Bernard Shaw you may think this is 'just another pub', but keep walking untill you see the courtyard with a double decker pizza bus! Order a pizza, eat it on the bus and dance the night away in the courtyard, Great vibe!
The Vintage Cocktail Club / Dublin City Guide
Double decker pizza bus at The Bernard Shaw / Dublin City Guide
Favorite shops:
Drury Street is my favorite shopping area in Dublin. Here you find the amazing shop Industry & Co. where you can also enjoy a cup of coffee and lunch.
Cross the street for coffee at Kaph! The owner knows EVERYTHING about coffee. Find a seat upstairs, with views over Drury St. The WIFI is fast, so it is a great place to work too.
Don't miss the George St. Arcade. Try a tarot reading, enjoy healthy food & juices, buy yourself some special fudge and shop beautiful vintage items like old black & white photos of Dublin.
CLICK HERE FOR MY BELFAST CITY GUIDE
Powerscourt. In this beautiful, old building you find over 40 shops & restaurants. Look out for MoMuse for beautiful jewelry & scented candles.
Brown Thomas is a luxury shopping mall where you can buy bags for 3500 euros if you like. If your bank account is a bit too modest, like mine, it is a joy to walk around and look at all the beautiful products you can't afford…
My friend & I got pampered at 5th Avenue and had a really good manicure here! Deserves a spot in this Dublin City Guide.
Above: Drury Street | Dublin Highlights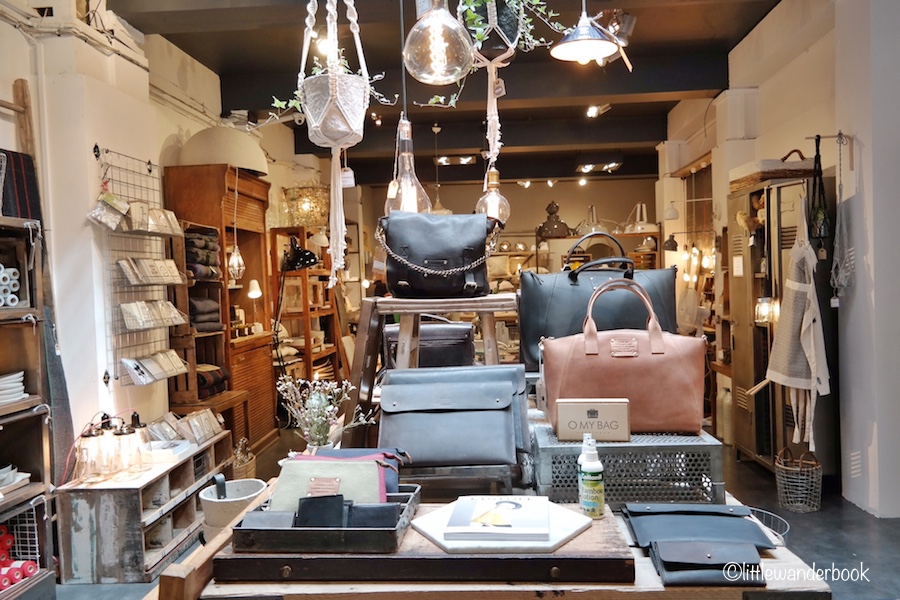 Industry & Co | Dublin Shops
Powerscourt / Dublin Highlights
Don't do:
Queen of tarts was not my favorite. This place is in every guide book, but I did not like the scone I ordered and the bathroom was not exactly clean…
To do:
1. Visit Trinity College with the old Book of Kells and the beautiful old library! Famous writers like Samuell Becket & Oscar Wilde studied here.
2. Although this is one of the biggest tourist hotspots, the Guinness Storehouse is worth a visit!
3. Visit the Wicklo Mountains with the PaddyWagon and wander around the old Glendalough village with a violent Viking past. Unfortunately I wasn't able to go myself, so I have to go back soon!
The old library at Trinity College | Dublin Tips
Traditional houses in Dublin
Visit Dublin for the friendly Irish, the welcoming pubs, the amazing food deli's, the shops, the secret cocktail bars and of course: the Guinness beer. Dublin was a pleasant surprise! So yes, I will be back soon! Hope you will enjoy the Dublin City Guide!
A special thanks to my sweet, kickass, hard working friend Lianne, for all the 'insider tips' & the tour at Facebook! ♥
Click HERE for my Belfast City Guide!
Check out my Wild Atlantic Way road trip HERE.
Click HERE for my Rome City Guide!