I grew up in a really small town in the south of The Netherlands. As much as I loved playing with Barbies, my favorite thing to do was climbing trees and building tree houses! I'm still obsessed with them. So that's why I made a list of the most beautiful treetop hotels in the world! Because you're never too old to sleep in a tree house!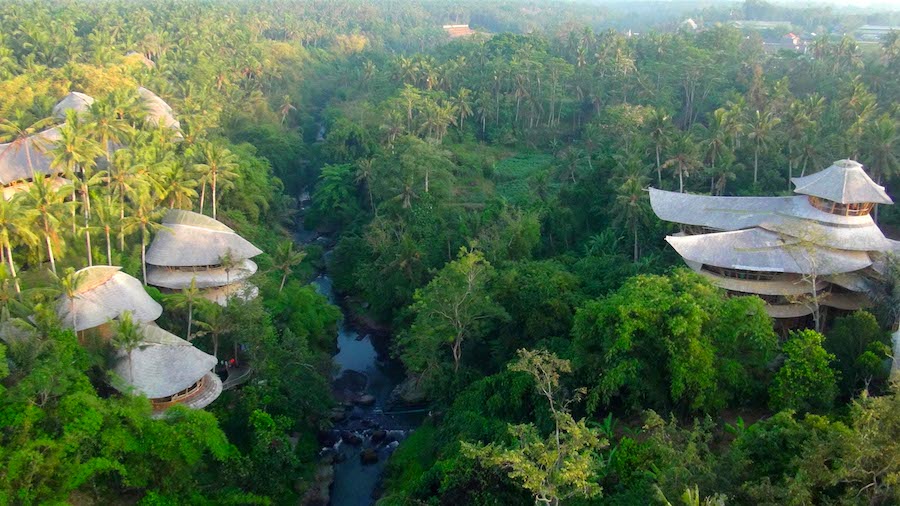 1. Green Village, Badung, Bali
Wow! There are several different kinds of houses you can rent. All of them are right at the Ayung river. Green Village is completely build out of bamboo, one of the strongest natural materials in the world. Do yourself a favour and take a look at some of the photos on their website… You can also rent a house through Airbnb!
http://greenvillagebali.com/
---

2. Nothofagus Hotel & Spa, Chili
It is like you actually sleep inside a tree! Inspired by The Little Prins and located in Huilo Huilo NP, Nothofagus offers excellent & luxurious rooms. There is a pool and you can rent ski gear if you like. Make sure your camera is charged and your memory card isn't full yet…You'll want to take a lot of photos of this place! It looks like a fairytale.
http://www.booking.com
---

3. Tree Hotel, Harads, Sweden
In this eco hotel you sleep in modern & luxurious rooms. The tree houses don't have showers, these are located in the hotel on the ground. There are coffee & tea facilities in the room and there's free WIFI available. Go for a hike in the beautiful nature, rent a bike & go see the Northern Light. If you need to warm up when you get back, just jump in the sauna!
http://treehotel.se/en/
---

4. Tsala Treetop Lodge, South Africa
Located at only 10 km away from Plettenberg Bay you find the beautiful & luxurious Tsala Treetop Lodge. Pick your suite or maybe even a Treetop Villa and fall asleep while you listen to the sounds of the jungle. The suites & villas are gorgeous and have their own swimming pool! There's free WIFI, a wine cellar, a library and 24 hour roomservice available. Yes please!
http://www.tsala.hunterhotels.com
---

5. Sanya Nanshan Treehouse, China
This place looks like a film set! Sanya Nanshan Treehouse in located in the south of China, on Hainan Island. There are 4 different tree houses to choose from. They all have amazing views over the beach and are surrounded by temples & pagodas.
http://www.treehousesofhawaii.com
---

6. Saraii Village, Sri Lanka
Don't expect luxury here, but a true authentic place. At this eco lodge it is all about sustainability. Sarrai Village is a great place to stay if you want to explore Yala NP. They organise some great tours at the hotel too!
http://www.saraiivillage.com/
---

7. Treehouse Lodge, Costa Rica
All the tree houses have their own jacuzzi! The Treehouse Lodge has a 300 meter long private beach, free WIFI and the houses are very affordable for the luxury they offer. The tree houses are build from fallen trees in the area and the water is heated by solar power. Totally eco friendly! Sign up for the yoga classes!
http://www.costaricatreehouse.com/
---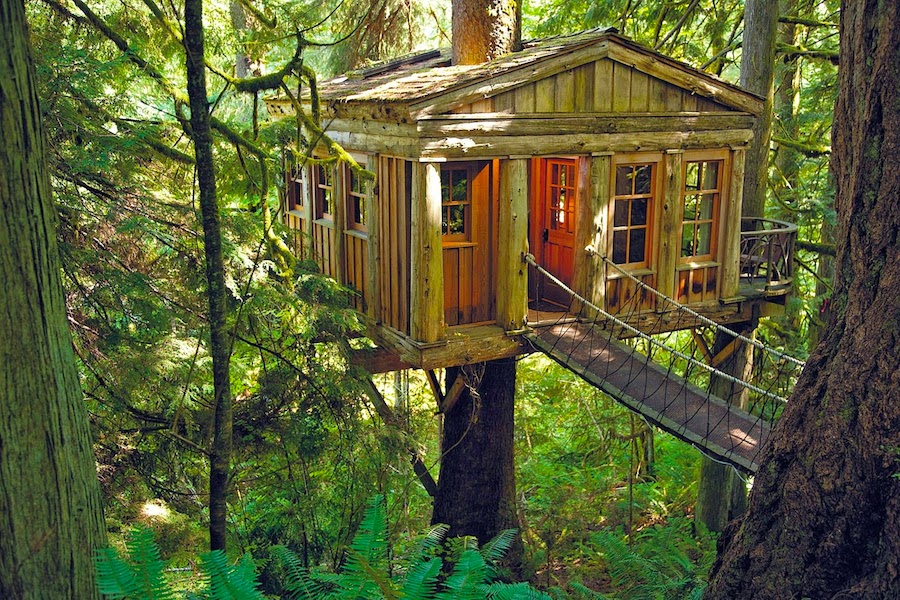 8. Treehouse Point, Issaquah, US
Treehouse Point is just a 30 minute drive from busy Seattle. It is the ultimate escape along the Raging River. Go on hikes in the beautiful forest, breath in the fresh air and visit the local farmer's markets. Find your zen by taking yoga classes and massages…
http://www.treehousepoint.com/
♥ More travel inspiration? Click HERE to read my Bucket List!