The picture perfect white beaches of Ambergris Caye, also known as San Pedro, were discovered by Madonna in the 80's. She loved the island so much that she dedicated one of her songs to it: 'La Isla Bonita'. And to be honest: it is the ultimate paradise, where you see yourself running on the beach in slow motion, with an ice cold cocktail in your hand. Unfortunately, the island is no hidden gem anymore and tourism is flourishing. But if you're smart, you can still find that little stretch of perfect beach for yourself. Pay a little extra for a comfortable hotel with a private beach, bring a good book, order a Pina Colada and you will not want to leave that daybed for a couple of days…
There are a couple of stunning resorts on Ambergris Caye/ San Pedro, where you can relax in luxury en drink some of the best Pina Coladas of your life. The island has some good restaurants that offer daily fresh fish & lobster. You will notice that the price level is a little higher here than in other areas in Belize. Ask for a couple of good taxi drivers on the island so you will not be depending on hotel shuttles. You can also rent a golf cart to cruise the island!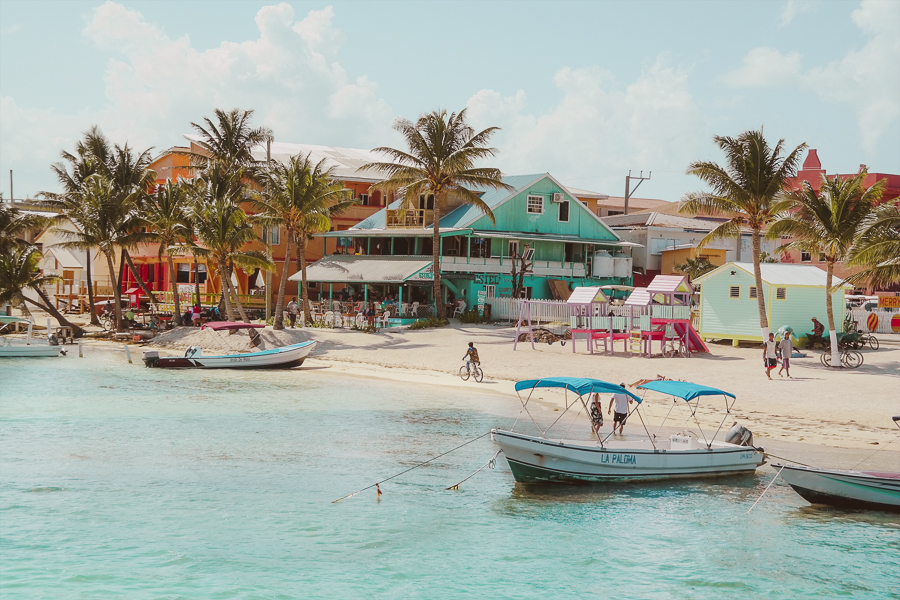 Where to sleep?
I spend 4 nights at the luxurious Victoria House Resort & Spa. This is one of the oldest & best resorts on Ambergris Caye/ San Pedro. There are 2 beautiful pools, a gym, a good restaurant and a STUNNING beach! They make the best Pina Coladas in Belize here! Wow! The country is famous for high quality rum and that sure makes the delicious drinks very dangerous…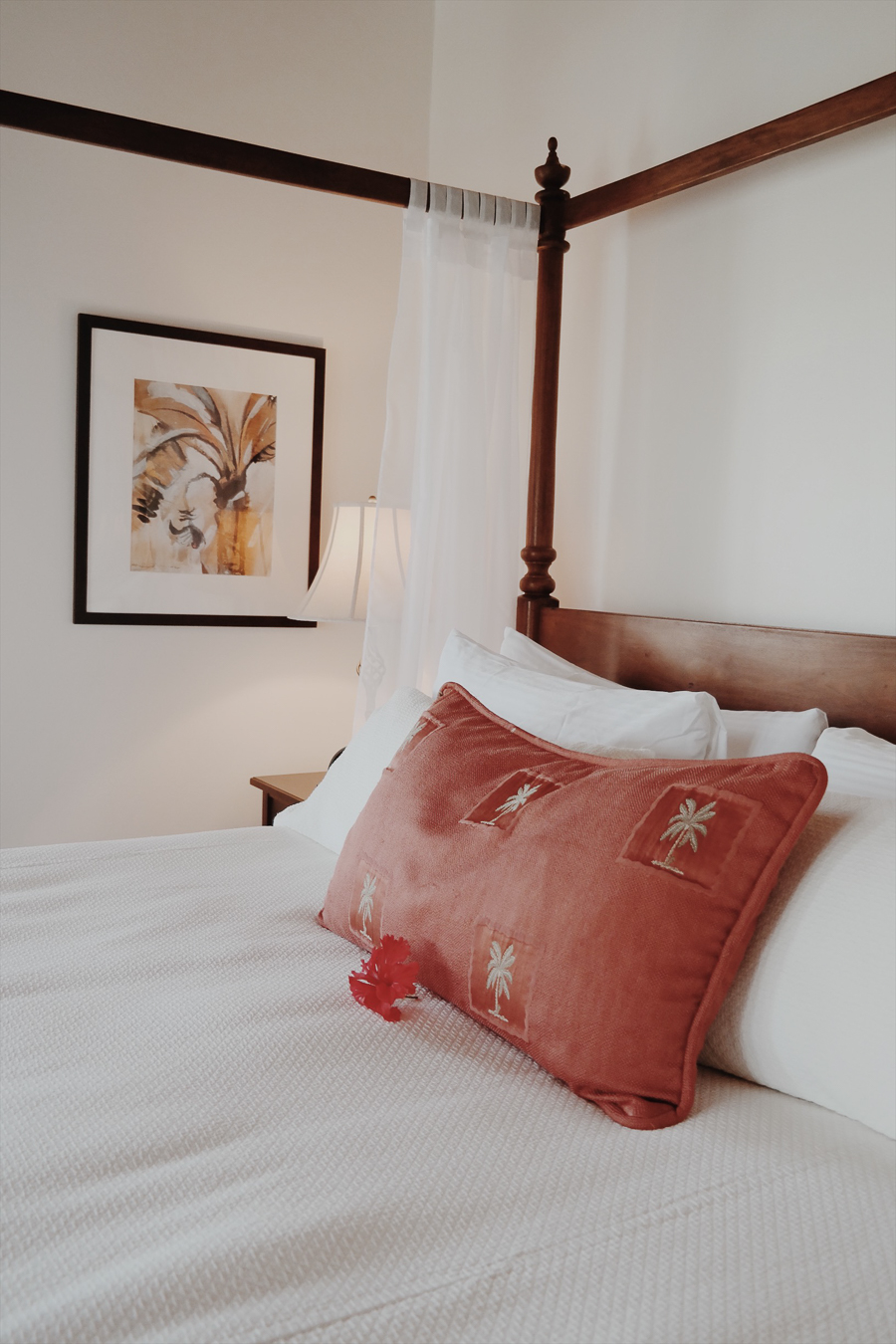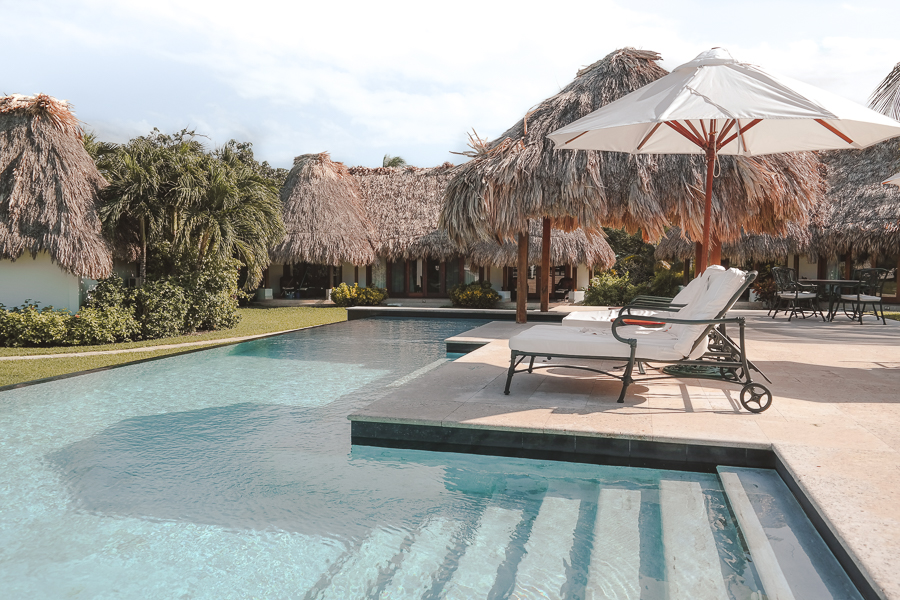 Where to eat on Ambergris Caye/ San Pedro?
Hidden Treasure: the best dinner I have had on the island. This place has a romantic atmosphere, friendly staff and delicious dishes. Try the bruschetta!
Robin's Kitchen: famous for the 'Jamaican jerked chicken'.Yummm!! And super cheap. You can also have your dinner to go. Try the banana bread!
El Fogon: A local's favorite. I loved the fish here! The food is prepared on firewood, authentic Belizean Style. Sometimes they have live music at night.
DandE's Frozen Custard: ice cream the way it is supposed to be. I loved my mint chocolate scoop! Cute little place on one of the main roads. Enter at your own risk.
Robin's Kitchen: Jamaican Jerked Chicken / Ambergris Caye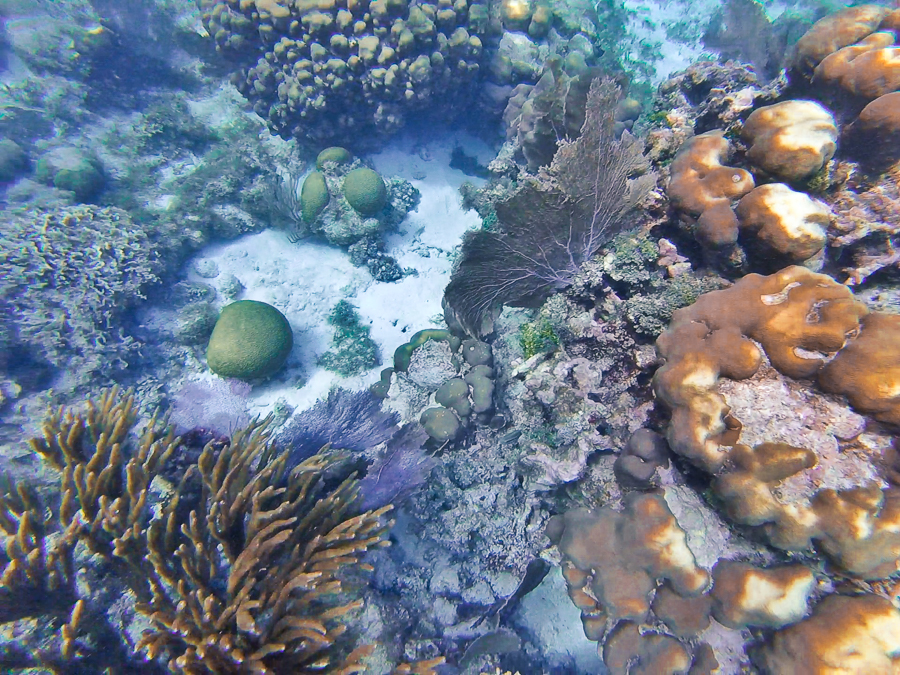 There are some amazing spots for snorkeling and diving close to Ambergris Caye/ San Pedro, like Shark Ray Alley and

Hol Chan Marine Reserve

. Belize has the second largest barrier reef in the world! I booked my snorkeling excursion with

Raggamuffin Tours

in Caye Caulker, but if you are not planning to go there, book a tour here! More info about Raggamuffin Tours will be up on the blog in my next post!
Click

HERE

for my post about Cayo District, Belize.


HERE

you'll find the best rates for Victoria House Resort & Spa.
Click 

HERE

for cheap tickets to Belize.